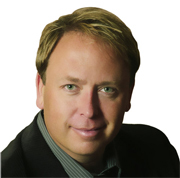 Corcoran Law PLLP is the law offices of T.J. Corcoran.  T.J. is a graduate of the University of Cincinnati College of Law and is a licensed attorney in the states of North Dakota, Florida and Ohio.  In addition to a JD (Juris Doctorate), T.J. also has a BBA (Bachelor of Business Administration) in Finance and Real Estate, a MEd (Master of Education), and an MBA (Master of Business Administration) from The Ohio State University's Fisher College of Business with a triple emphasis in Real Estate, Hospital and Health Services Administration and Operations and Logistics Management.
T.J.'s career has included numerous business ventures and tech startups including the innovative Corcoran School in Williston, ND.  In addition to T.J.'s deep business and legal acumen, T.J. has also held elected offices as a Trustee and Board of Education member in a growing town approaching 20,000 residents. T.J. very narrowly lost his 2014 bid for ND State Representative in Williston's District #1
T.J. resides with his wife Natalie and their six children: Meghan, Quinn, Aidan, Rónán, and twins Caitlín and Keelan.
T.J. accepts cases related to: Family Law, Personal Injury, Business Law, and Intellectual Property.  T.J. also handles mediation and negotiation services.
Professional Associations, Affiliations and Boards:
• Admitted, State of North Dakota Bar #7499
• Admitted, State of Ohio Bar #0087651
• Admitted, Federal Bar, Southern District of Ohio
• Admission, State of Florida Bar, Bar #0103001
• Member, Federal Bar Association
• Member, North Dakota Bar Association
• Member, Ohio State Bar Association
• Member, Cincinnati Bar Association
• Member, Colorado Bar Association
• Member, Ohio Mediation Association
• Basic Mediation & Uniform Mediation Act Training
• Domestic Abuse Issues, Training for Mediators
• Specialized Family/Divorce Mediation Training
• Honorable Order of Kentucky Colonels
• Member, Ohio School Board Association
• Clermont County, Ohio Township Association, elected Executive 2007-2009
• Clermont County, Ohio Central Committee, 2006-2010
• Ohio, Kentucky, Indiana Regional Council of Governments (OKI) Board Member 2009
• Goshen Community Improvement Corporation (GCIC), Board Member 2007-2011
• Goshen Community Development Corporation (GCDC), Board Member 2011-Present
• Beta Gamma Sigma, National Business Honorary, Lifetime Member